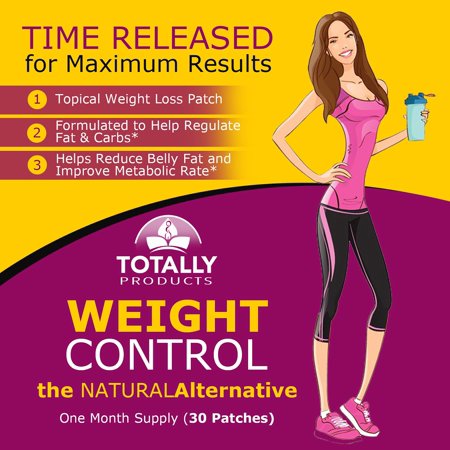 1Q. Is Slim Patch safe? Yes - for the following reasons:
a) It is a natural all pure 100% herbal patch.
b) It is applied externally therefore no burden is placed on internal organs such as the stomach, liver or kidneys.
c) It's been tested for 3 years to ensure no harmful effects.
d) It is caffeine and ephedra free. - If you have any skin allergies please consult your health care professional before using. Women who are in any stages of pregnancy or lactation period should avoid using this product.
2Q. How soon can I expect results?You will notice a change within the first 12 days. In one weight reducing cycle (28 days) you can lose up to 20 pounds. Individual results will vary. It is important that you follow the instructions.
3Q. I am taking prescription medication, can I use Slim Patch at the same time? This is an externally applied patch, all natural and has no side effects, however it is always important to consult your physician if you are taking medications or you are prone to skin allergies. Please read the list of ingredients before using.
4Q. Why apply the Slim Patch to the navel? The process of applying the patch to the navel area is in accordance with the time tested Chinese navel therapy, which has been developed and proven effective for over 2000 years. It has also been clinically proven that this area of the body provides for a large concentration of blood vessels and capillary veins that allow the skin permeation process to work most effectively by giving the herbal compounds direct access to the body.
5Q. Why use Slim Patch at night? When asleep the body tends to store excess fat because metabolism is at the lowest level, therefore it is important to start the weight loss process at night. Medicines taken orally metabolize in 2-4 hours and basically have no continual effect; however the Slim Patch can be effective for 12 hours preventing fat synthesis and promoting fat decomposition.
6Q. How will the Slim patch work for me? With the Slim patch you will be able to control your appetite, increase your metabolism ( burn excess fat ), reduce fat absorption and will assist in removing harmful toxins from the body. The patch will also help in regulating high blood pressure and cholesterol levels.
7Q. Do I have to diet or exercise while using Slim Patch? No - just maintain your usual routine, however it is always beneficial to follow some basic health guidelines. For example: drink enough water during the day, don't eat before you go to bed and engage in some physical activity for at least 30 minutes a day , etc...
8Q. Do I gain the weight back when I stop using Slim Patch? No - because this product regulates your body's ability to absorb fat; however you still need to maintain a healthy lifestyle and follow some basic rules (Health Tips)
9Q. Is Slim Patch for everybody? No - Pregnant women, breast-feeding women and Children under 16 years old are prohibited to use.
10Q. How long do I have to use Slim Patch? Most women achieve their goal in 1 to 2 months. Individual results will vary according to body type, activity level and lifestyle